BMW 320i WTC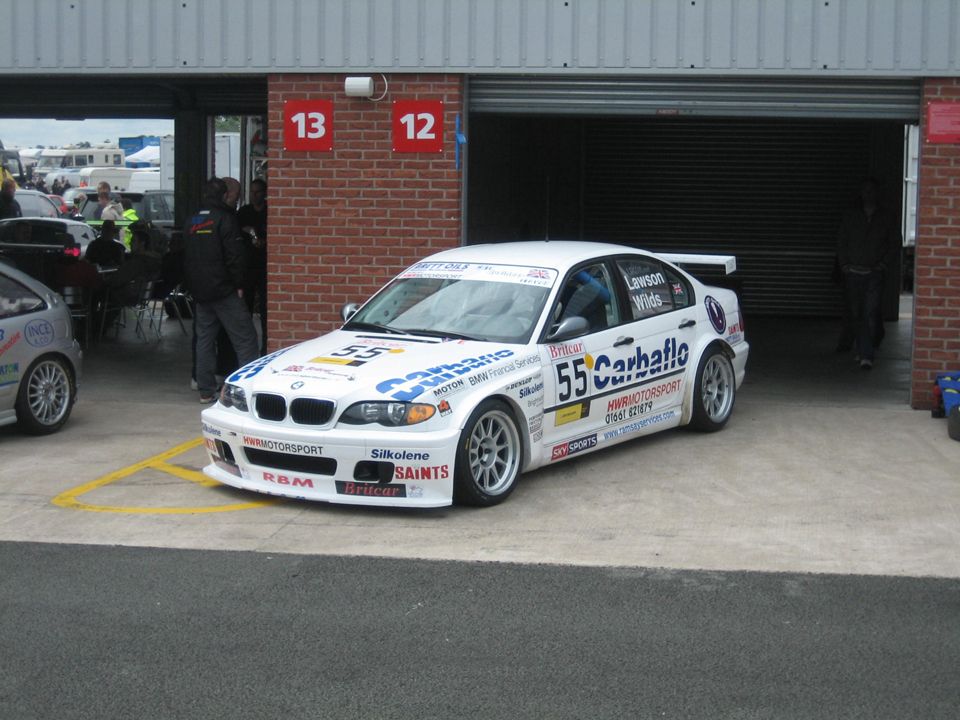 BMW E46 320i
Chassis No. 012
ENGINE By Kreutzmuller.
Straight Six  (All steel bottom end, racing pistons, fully lightened and balanced BMW Racing Camshafts)
Capacity: 1998cc
Max Power: 262 bhp
Max Speed: 10,000rpm
GEARBOX By Hoer
H pattern 5speed racing by Hoer, special endurance ratios.
Max speed: 143mph
DIFFERENTIAL
Drexler w/ 5.0 ratio
GENERAL
Original BMW Motorsport shell, 15 point titanium cage.
80% of the body panels now carbon fibre
Dry weight: 1030kg
Fuel Capacity: 100L
Originally built and run by BMW Motorsport to SPC specification in the 2001 ETCC , the following year it was aquired by the famous Edenbridge Racing outfit in the UK where it competed in the BTCC driven by Norman Simon.
INGSport acquired the car the following year and then began its transformation into one of the most successful production based endurance touring cars ever built. 100% of all the components are supplied by BMW Motorsport and is an example of the incredible design ability of the BMW Motorsport support network.
The car has won 2 major Championships: The Britcar European Endurance Racing Championship in 2008 and The Britcar British Endurance Championship in 2013.
However over the past 10 years the car has notched up endless wins and podiums in the hands of the current drivers. Notable races include the Spa 6hrs in 2008 and the Britcar 500 in 2010, where atrocious wet conditions allowed the INGSport team to fully demonstrate the incredible reliability as well as handling ability of the car, running 4th and 7th overall respectfully. An amazing achievement against Moslers, GT3 Porsches and Ferraris.
Often referred to in the paddock as the "The Screamer" the incredible sounding straight 6 is a delight to hear at a full 10,000 rpm and is always a huge crowd favourite.