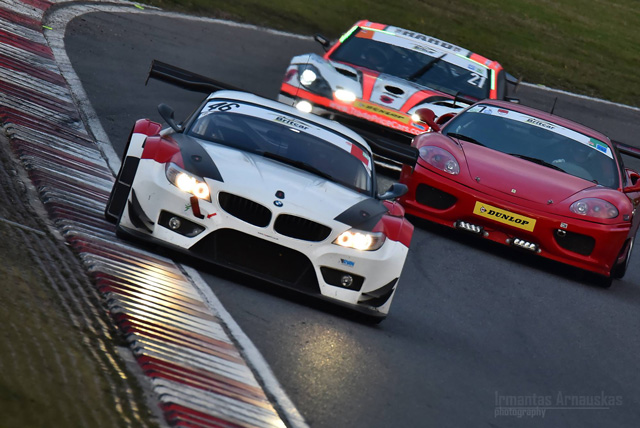 Overview of Round 8 at Brands Hatch, Dunlop Endurance Championship, 13th November 2016
Car 46 INGSport BMW Z4 GT3
What a fantastic end to the Britcar season!
Whilst the annual trip to Brands is a long haul for most of the INGSport crew, it is always the one we look forward to the most. We have so many great memories of our Championship winning years in 2008 and 2013.
Our weekend started on Friday morning with a team chat to try and redistribute some tasks as we were missing two valuable guys, Kamil and Carlos. After the R&R's had been settled we got on with some wet weather running to "check the prep" and balance the Z. Apart from some minor issues, all was well.
A long wait till nightfall followed before we could do some nighttime running in FP,  but as always the boys found ways to keep busy. So alongside numerous cups of tea the truck was washed, the storage bays were cleaned, re packed, and all reusable tyres were cleaned off too! Eventually nightfall arrived and we could get out on track to check light settings and get a taste of the Z at night. Not something either Ian or Kevin had ever done. Conditions were very greasy and it wasn't long before the red flag was out. However the Z was showing good pace and at one point was the fastest on track. A good productive day all round.